Typically our butane heat torch is used for shrink tubing, but as we talk with customer's more and more we have found many different uses for this little torch!
Kydex is a high impact, easily mold-able plastic. People frequently make holsters and knife scabbards out of kydex. This is all well and good until your mold is too tight and the knife sticks in this piece of plastic. See the holster to the right. Using the Micro-Therm butane torch, you mold the kydex to fit to your knife. Carefully move the torch from side to side over the tight area. This will loosen the material, letting you go on with your life easier.
Click here to purchase our 7975 Butane Heat Torch!
Model #7975 Butane Heat Torch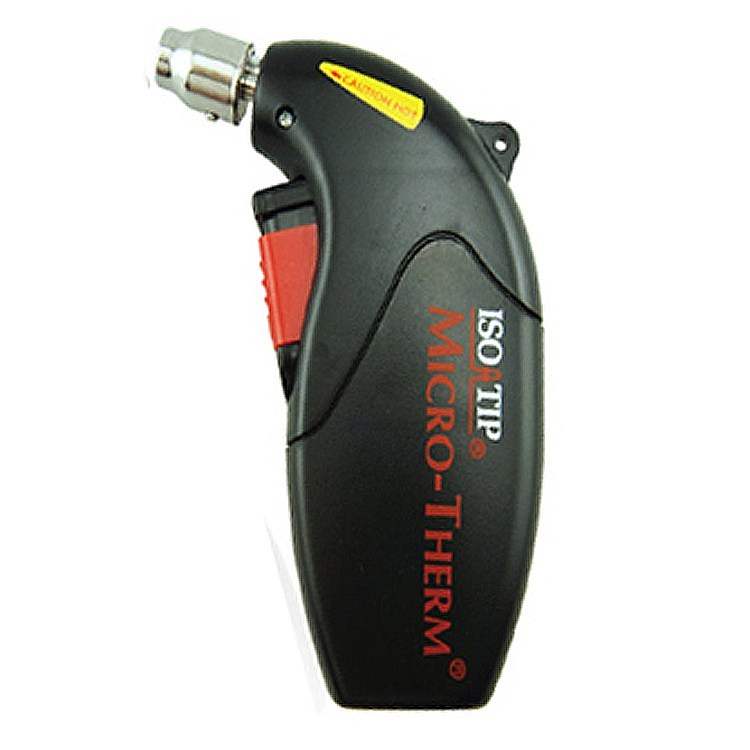 This butane-powered, Piezo ignition, flameless heat gun is ideal for general heating and drying applications. The Smart Heat Micro-Therm heat gun can be used to activate adhesives and potting compounds, bend and form plastics and plastic laminates, bend PVC, preheat flux, remove windshield caulking, install heat shrink, tubing and solder-filled connections, manipulate molded plastic parts, stretch and repair vinyls and thaw frozen locks. If you want to eliminate flare or otherwise smooth out rough edges or parting lines then this small torch is perfect for you. The torch features a comfortable palm grip and trigger with locking mechanism, in addition to an automatic shut-off.
For more information about the butane powered heat gun, click here to visit the product page.