A butane powered heat gun is a tool that should be in every tool box. From the basic do it yourself toolbox to the professional mechanics and electricians of the world. A pocket sized heat gun has a nearly infinite number of uses.
The Micro-Therm was made for shrink tubing. It is a phenomenal electricians aid. Once you solder or joint two wires together you have a few options as to what comes next. The most short term is electrical tape. Your next option would be wire connectors. In tight spaces or in high use areas these can get in the way or break. The professional solution is to place heat shrink tubing around it. This is the same type of tubing that comes on your wires. You can simply slip some heat shrink tubing onto the wire before you connect the two ends.
Click here to purchase our heat gun!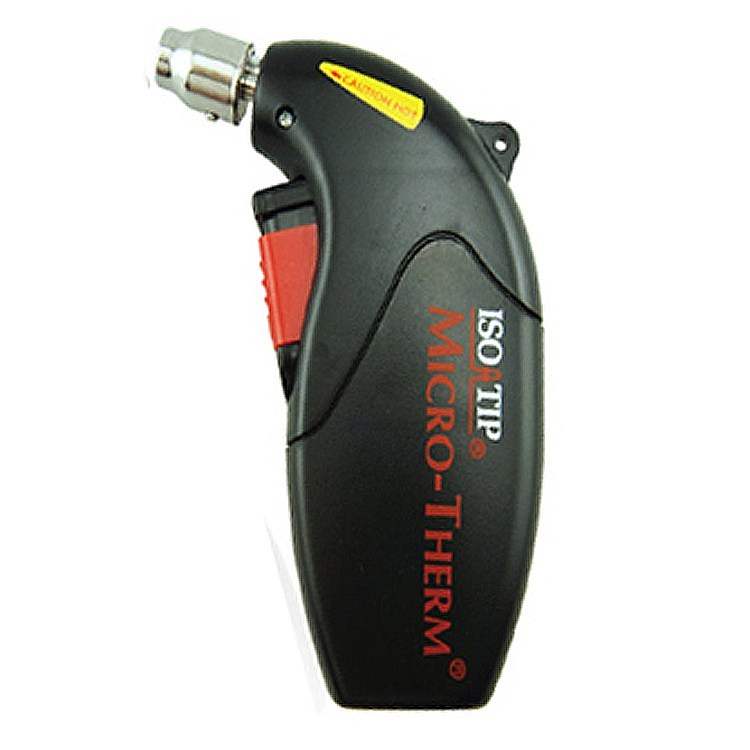 Once you have connected them simply slide it over the exposed wires. This is where a pocket sized heat gun comes in handy. Exposing shrink tubing to heat you have a permanent and safe low impact coating over your wires.
Model #7975 Butane Powered Heat Gun
This butane-powered, Piezo ignition, flameless heat gun is ideal for general heating and drying applications. The Smart Heat Micro-Therm heat gun can be used to activate adhesives and potting compounds, bend and form plastics and plastic laminates, bend PVC, preheat flux, remove windshield caulking, install heat shrink, tubing and solder-filled connections, manipulate molded plastic parts, stretch and repair vinyls and thaw frozen locks. If you want to eliminate flare or otherwise smooth out rough edges or parting lines then this small torch is perfect for you. The torch features a comfortable palm grip and trigger with locking mechanism, in addition to an automatic shut-off.
For more information about the butane powered heat gun, click here to visit the product page.